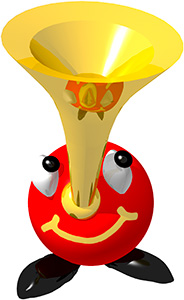 Pipsqueak Productions, LLC specializes in effective, audience-focused communication using computer-based media. Pipsqueak also creates educational materials utilizing the latest theories of learning acquisition and interface design. And Pipsqueak is an excellent digital production resource. We take pride in meeting deadlines and exceeding client expectations. Pipsqueak was formed in 1994, drawing on the principals' experience in creating and executing new media products. Now in its 26th year, Pipsqueak has been doing web work almost as long as there's been a Web.
Pipsqueak is located in the beautiful Seacliff area of San Francisco near the Presidio National Park and Baker Beach. Our phone number is 1-415-668-4372. Email is info@pipsqueak.com. Pipsqueak's principals are Christopher and Olga Werby, a married couple who work together.
Christopher Werby, J.D., has had a varied career as a lawyer, businessman, technologist, filmmaker, journalist, and new media creator. He has been active with computers since 1975, and taught computer programming at Sarah Lawrence College. He is a commercial photographer and videographer who has contributed to a number of projects. He received a B.A. degree in Physics from Sarah Lawrence College and a Juris Doctor degree from U.C. Berkeley's Boalt Hall School of Law. He is admitted to practice in the State of California and is an active member of the California State Bar (member 124299). Christopher serves on the board of directors of Grosvenor Properties, Ltd., a real estate investment company. Since 1994, when he formed Pipsqueak, he has been focused on web work, technology, programming, and creating digital assets.
Photo by Kent Marshall
Olga Werby, Ed.D., has a doctorate from U.C. Berkeley with a focus on designing online learning experiences. She received a Master's degree in Education of Math, Science, and Technology from U.C. Berkeley and a B.A. degree in Mathematics and Astrophysics from Columbia University. She has been creating computer-based projects since 1981 with organizations such as NASA (where she worked on the Pioneer Venus project), Addison-Wesley, and the Princeton Review. She conceived, designed, and illustrated the award-winning "Field Trips" series of programs distributed by Sunburst Communications. Olga currently teaches interaction design and cognitive theory at the American University in Paris and the University of California at Berkeley Extension Program. She was part of the faculty of San Francisco State University's Multimedia Studies Program, the Bay Area Video Coalition, and the campus of Apple Computers. Olga is a member of the Association for the Advancement of Computing in Education. She also holds a California teaching credential and is part of the San Francisco Unified School District where she often tests science-related curriculum materials in public elementary and middle schools.